We have done a lot of work to the house and the out buildings. Moving a lot of stone, roof tiles and bricks we have discovered all sorts of things, including little pockets of history.
Most of the bricks and roof tiles which were stacked up appeared to have been from outbuildings that had fallen into ruin. Most of the bricks and tiles were unmarked or branded. Interestingly we have found a batch of roof tiles & the odd brick stamped with Lauder & Smith Brick & Tile Works, Barnstaple.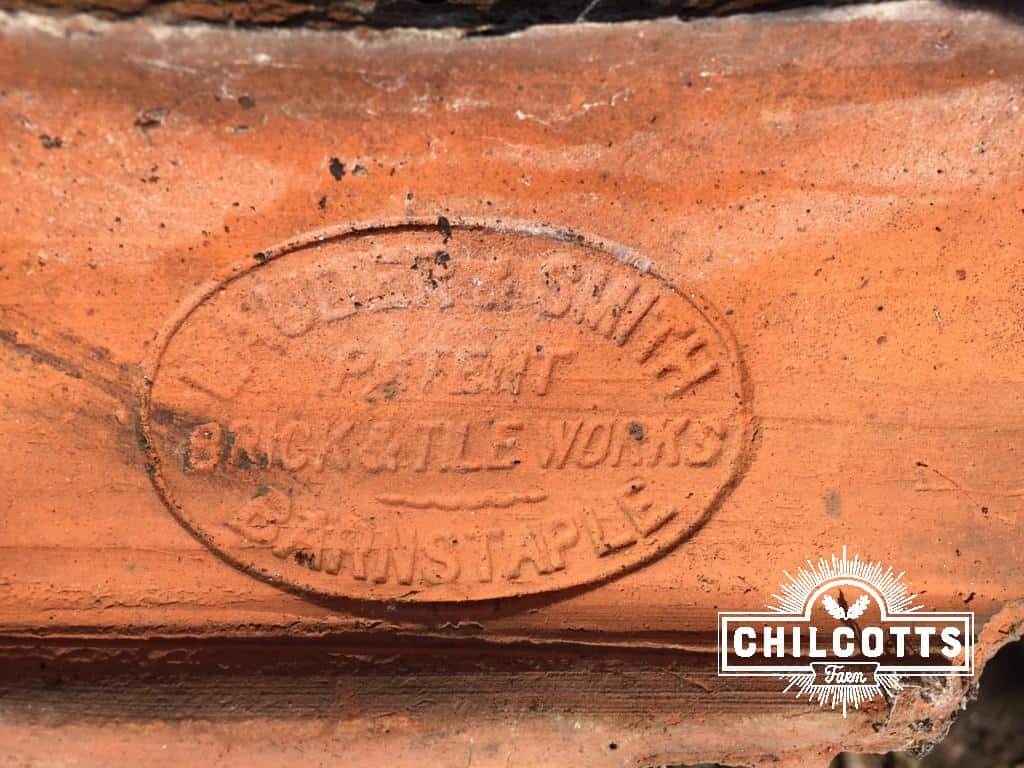 It turns out this tile works was about 3 miles away from Chilcotts Farm in an area of Barnstaple called Pottington. The pottery was in business for 38 years from 1876 to 1914.
I am guessing the start of the First World War in 1914, was the reason for the demise of the company.
We haven't researched the age of the property, but we thought it was mid 1800s. The farm house, isn't built of bricks, but rather a rubble construction with render. I am guessing the Lauder & Smith bricks and tiles were brought in at a later date and used for an outbuilding.