A CLUSTER OF BEES SEEN IN THE PHOTOS IS A CLUSTER OF HONEY BEES
It won't be Bumble Bees, Solitary Bees, Wasps, Hornets or Asian Hornets
YOU HAVE A SWARM OF HONEY BEES?
Before you call a local swarm collector gather some information.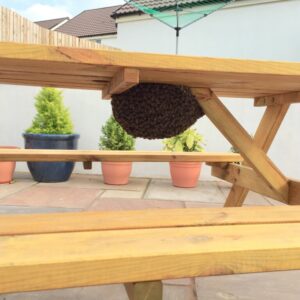 Swarm Underneath a Picnic Table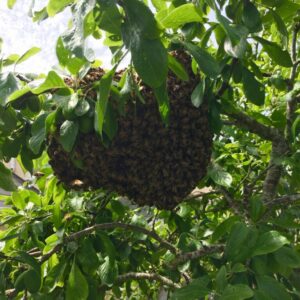 Swarm of honey bees in a plum tree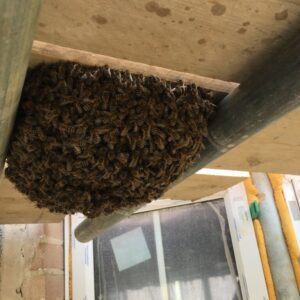 Honey bee swarm underneath scaffolding boards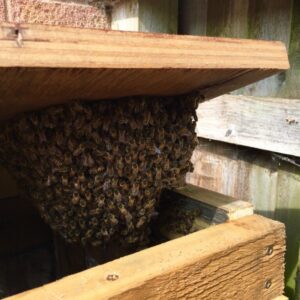 Swarm of honey bees in a compost bin
A Honey Bee Swarm Forming on a Fence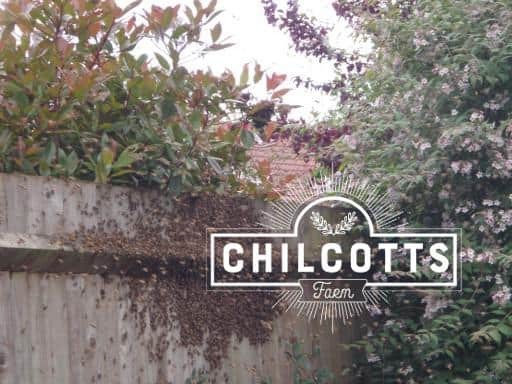 Collection of Honey Bee Swarms
To have a swarm of honey bees removed the British Beekeepers website has a list of Bee Keepers who will remove bees.  At the following link  https://www.bbka.org.uk/swarm if you put in your postcode, this will provide a list of Honey Bee Swarm Collectors near to you.
A Settled Swarm or Cluster of Honey Bees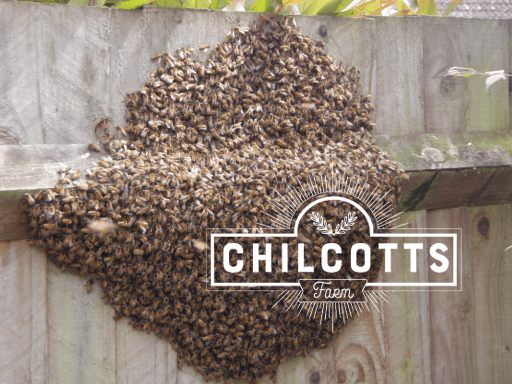 Honey Bee Swarm Forming in A Devon Hedge
SO WHAT HAPPENS AFTER YOUR SWARM HAS BEEN COLLECTED?
Interesting to know, beekeepers who are members of the British Bee Keeping Association, (www.BBKA.org) have Third Party Liability insurance.
If you want to know more about the honey bee and swarms or find a local swarm collector in your area, see this webpage at the BBKA website.