Hmmmmmm slight problem. 5Kg of honey spilled in the boot of the car. Problem ….. how do you clean up the sticky mess?
A frightful mess, and a real waste of this precious harvest. This honey was destined to be fermented and become mead. However during transportation, the bucket turned over and ended up all over the boot of the car and a load of honey jars.
PANIC! How do you clear up this sticky mess. Instinct was to get the carpets out the car and hose them down. Worried about how the carpets would cope with water, as much of the honey as possible was scarped up and scooped into a bucket.
After this, we put the bees to work! (Strictly, as a beekeeper this is not good practice! It can spread disease between hives…. but needs must) The boot of the car was left open, and whatever could be removed, from the car was left sheltered in the garage.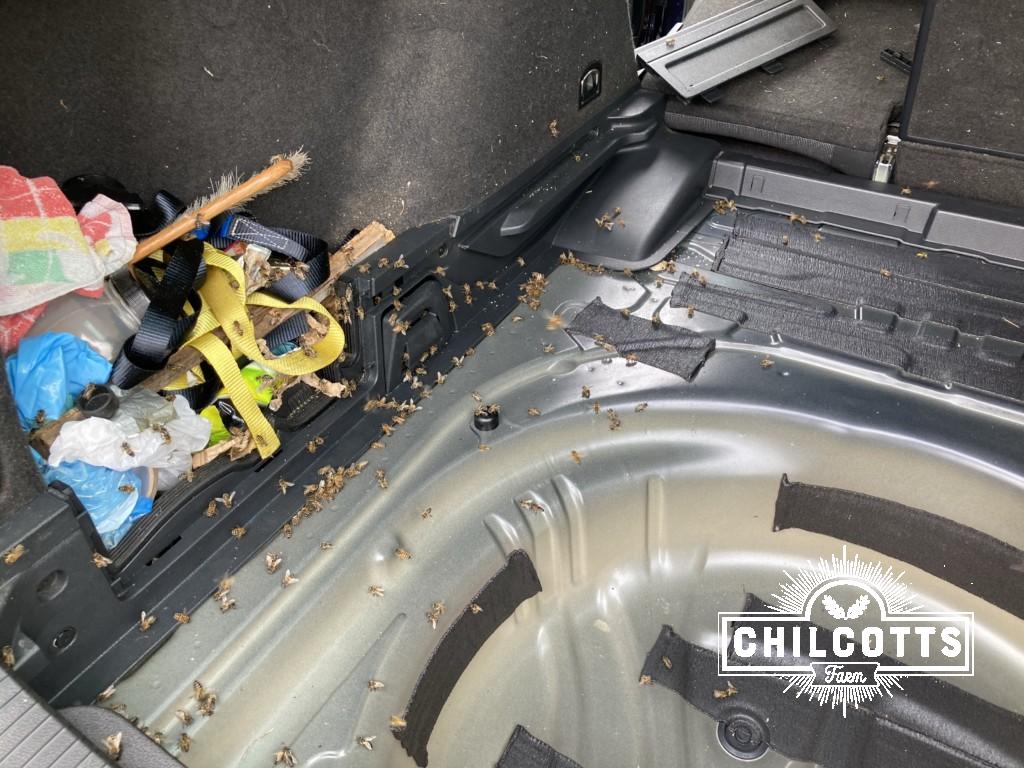 Within minutes, the bees from the hives were coming to recover the honey. Pools of honey had been cleared within an hour. 24 hours later, the interior of the car had virtually been cleared. None of the sticky residue was left. Quite amazing.